WEBINAR: PTFE-FREE ADDITIVE TECHNOLOGY: HOW PTFE ALTERNATIVE POWDERS DELIVER SUPERIOR COMMERCIALLY PROVEN RESULTS
---

Webinar: PTFE-Free Additive Technology: How PTFE Alternative Powders Deliver Superior Commercially Proven Results
This webinar will introduce attendees to a portfolio of novel PTFE alternative products based on both nanocomposite and new polymer technology. The presentation will begin with a summary of the current regulatory activity regarding per- and polyfluoroalkyl substances (PFAS), including PTFE, a commonly used component of many surface coating additives. Performance data will be presented that demonstrates improved coating properties, including surface durability (scratch and abrasion resistance) and lubricity equal to or superior to PTFE based additives.
This course will conclude with a brief Q&A.
This course is now available to view on demand through July 2024.
Speakers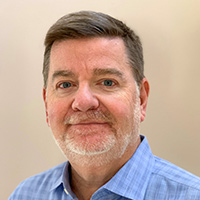 Rich Czarnecki
Vice President
Micro Powders, Inc.
Rich joined Micro Powders in 2011 as Technical Director and is currently the Vice President. He has over 35 years of experience in the coatings and inks industries and has lead formulation and polymer synthesis teams at companies including Sun Chemical and Zeneca. Rich holds 10 US patents.