SUSTAINABILITY EFFORTS RESULT IN RENEWED ECOVADIS SILVER RATING
---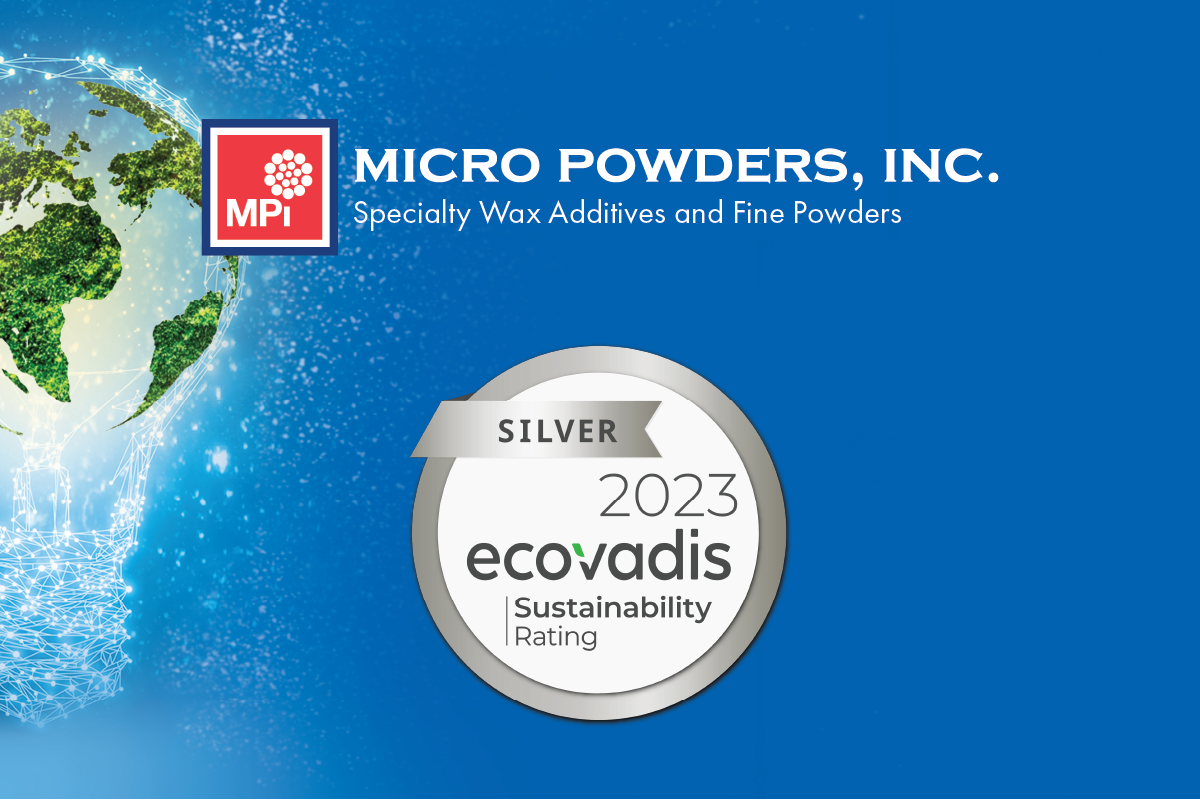 Micro Powders, Inc. Sustainability Efforts Result in Renewed EcoVadis Silver Rating
Micro Powders has been awarded a silver medal for its sustainability performance from EcoVadis, the world's largest provider of business sustainability ratings. MPI continues to hold this status with an improved overall score since 2017.
"Being awarded the silver rating is an important recognition of our commitment to sustainability," said Richard Czarnecki, Vice President, Micro Powders, Inc. "Maintaining EcoVadis Silver status validates our continuous initiatives to ensure a better future for all."
Only the top 25% of companies assessed by EcoVadis receive this level of recognition and Micro Powders' score is ranked at the 82nd percentile of all companies rated. This score was reached through an assessment of the company's environmental, social, ethical, and sustainability performance.
In other sustainability efforts, MPI is an ongoing participant in the United Nations Global Compact. This initiative is based on CEO commitments to implement universal sustainability principles and to take steps to support UN goals. These efforts are a testament to MPI's Core Values that Everyone Matters and Forward Thinking will drive reduced environmental impact and improved social responsibility.