MPI APPOINTS HEXA CHEMICALS AS NEW DISTRIBUTOR FOR SINGAPORE AND MALAYSIA
---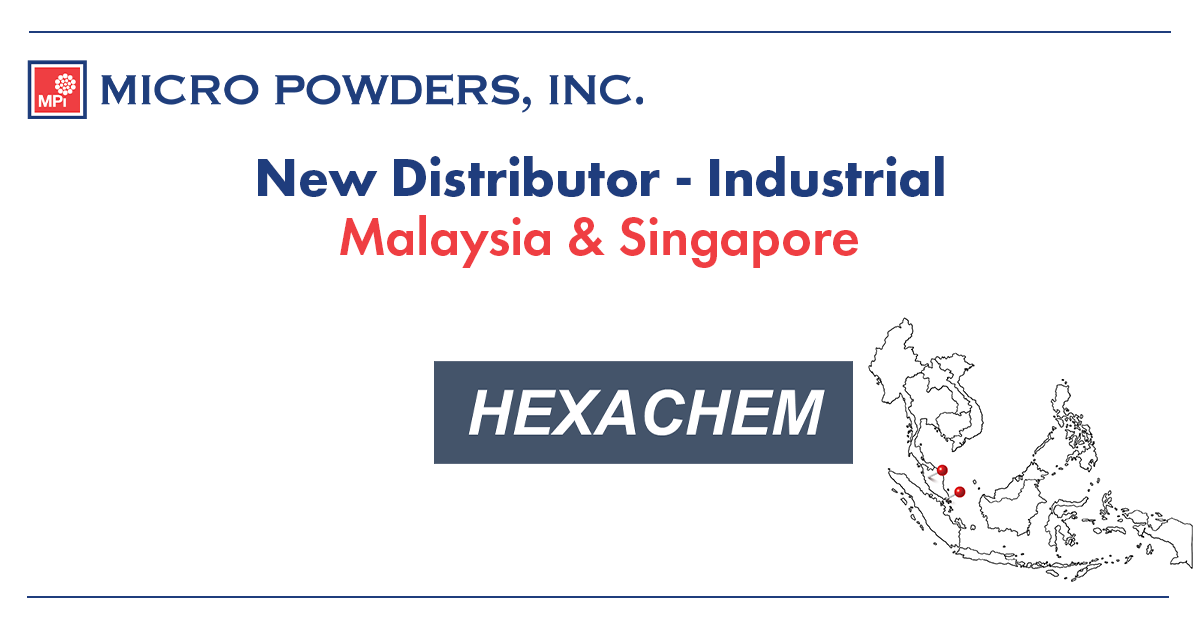 MICRO POWDERS APPOINTS HEXA CHEMICALS AS NEW DISTRIBUTOR FOR SINGAPORE AND MALAYSIA
TARRYTOWN, NY – June 2023– Micro Powders, Inc. appoints Hexa Chemicals as their exclusive distributor to represent their CASE division in Singapore and Malaysia.
Hexa Chemicals is headquartered in Singapore and was founded in 1997 by Ko Oon Liang and Celia Goh. They focus on the sales and distribution of specialty chemical raw materials for the paint and coatings and graphic arts industry.
"We are confident that working with Hexa Chemicals will allow us to continue to provide our customers with the excellent support they expect from Micro Powders", said John McAllister, Global Director of Sales, Micro Powders, Inc. "Our companies fit well together, and we are looking forward to a long and successful relationship."
"We are excited to work with Micro Powders, the expert in small particle additives. With this partnership, we look forward to helping our customers solve formulation issues and enhance their product performance through collaboration with Micro Powders", said Ko Oon Liang, General Manager, Hexa Chemicals.
About Hexa Chemicals
Founded in Singapore in 1997, Hexa Chemicals (S) Pte Ltd has grown to be a regional marketing and distribution company for specialty chemical raw materials. We take pride in being a reliable business partner to our customers and bringing them quality raw materials. Learn more at www.hexachemasia.com